I spotted this sign of renewal on my way out of Kamuzu International Airport: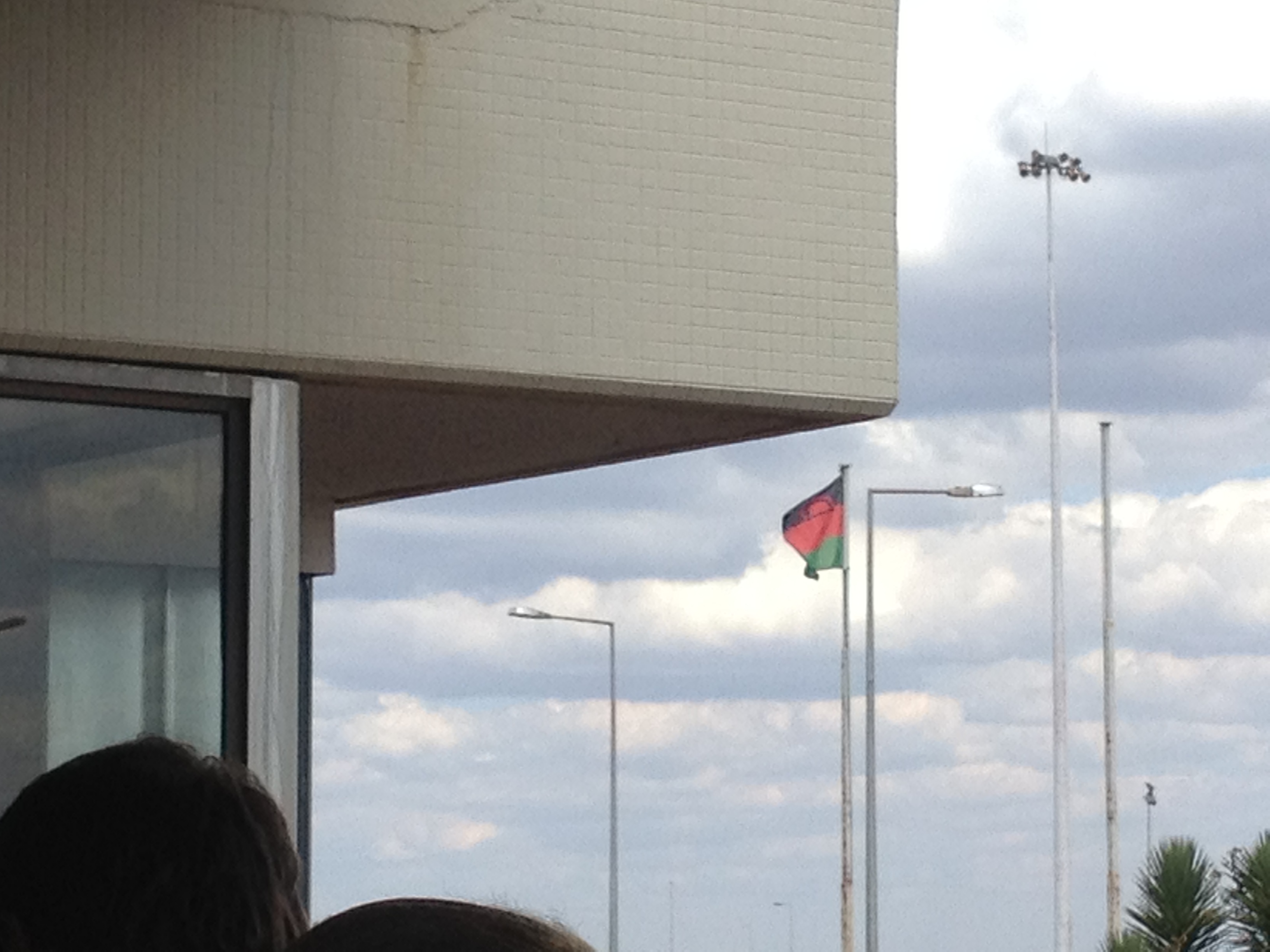 That's the original Malawi flag, featuring a red, rising sun. The late President Bingu wa Mutharika changed it to a new version with a white sun in the middle in 2010, in a widely unpopular move that allegedly cost on the order of twenty million dollars.
The BBC reports that the Malawi parliament voted to change the flag back to the red-sun original in late May of this year, but that the new President, Joyce Banda, still had to sign the bill into law. I can't find any confirmation online that she actually did so, which is a pattern common to many news stories in Malawi – there's often just an initial report, and no followup. But I've seen it with my own eyes, which is good enough.
As an added bonus, I've heard that the change back won't be nearly as expensive: all they have to do is take the pre-2010 flags back out of storage.