On Sunday night a shipment of Fanta Passion arrived in Zomba. I saw some of the first crates being rolled out – at Domino's, I knew they had it in stock before the staff did: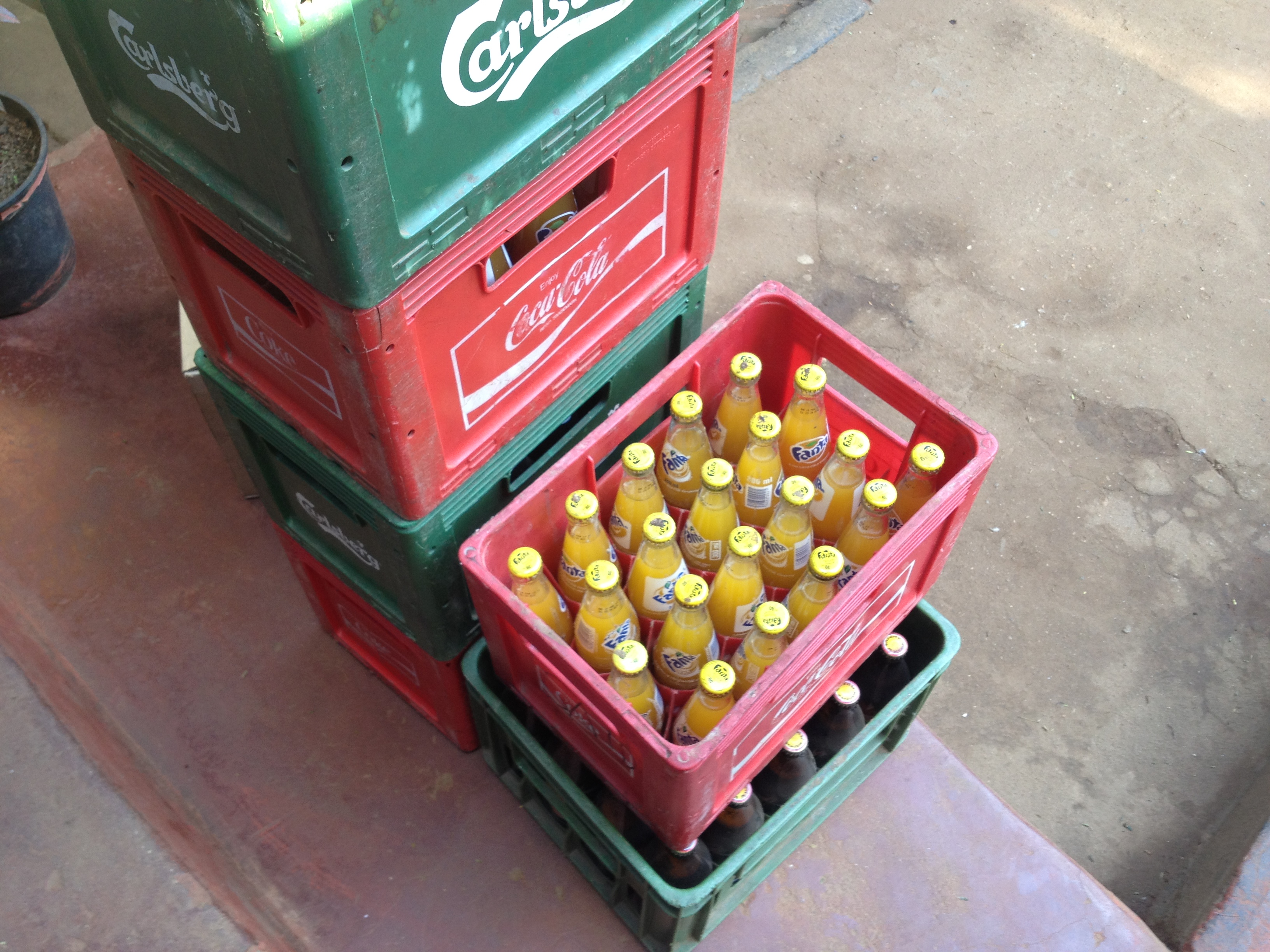 One of my Malawian friends tells me that they actually make it locally, at Southern Bottlers (which may now be Carlsberg, because here in Malawi everything is made by Carlsberg). This is great news, as it definitively expands the number of places where I can get Passion Fruit-flavored soda to two. He theorizes that it is in fact low demand that leads to limited production – suppliers cut back because people weren't buying enough of it. To test that theory, I'll observe how quickly this shipment dries up.
As a bonus, I found a bakery that makes soft-serve ice milk, which is like soft-serve ice cream only way better. More liquid, less gelatinous. The only other place I've found it is Pic-Nic-Fry on the Southern Californian island of Santa Catalina.